the ant
The Action North East Trust

In its 20th year, the ant continues to work for development of villages in Northeast India. Headquartered in Chirang District of Bodoland in Western Assam, our team reaches out to 900 village hamlets through our current work on education, child protection, women's empowerment, peace building and mental health. At another level, the ant's initiative called IDeA (the Institute of Development Action) works with other NGOs all over the Northeast to help them do what they do even better. IDeA has now started an an office in Guwahati and had a full-fledged team doing interesting work.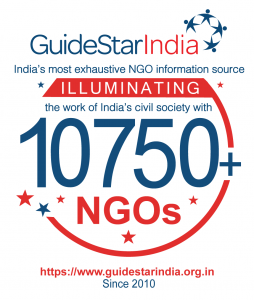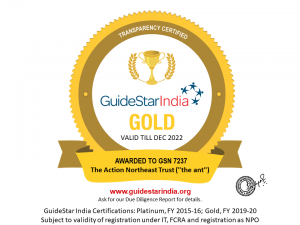 Right to Play
Play and recreation are essential for physical, mental and emotional development of children. It allows children to use their creativity while developing their imagination, dexterity, and physical, cognitive, and
emotional strength. Without free outdoor play, children are prone to poor physical health, and an inability to develop social skills. It is an essential part of wholesome quality education. Most government schools in Chirang do not have facilities for regular play. the ant is bridging this gap and addressing critical social issues - absenteeism, gender inequality, hygiene, conflict etc. through play and sports.
MITA - Camp Locations & Contacts


Responding to the need of treating people with mental illnesses in villages where the ant worked, we started the first mental illness treatment camp on our campus in Rowmari in June 2007. The camps are now held even in far-flung clusters in the district of Chirang, and we have expanded to cover 14 other districts in Assam through partner NGOs. Called Project MITA, this financially sustainable model can be further scaled up to provide low-cost, quality mental illness treatment in rural areas.
Anyone in need of diagnosis and/or treatment for mental illnesses can avail them in any of the following locations where monthly camps are held. Please contact the point person of the camp nearest to your location. All services, including medicines provided at Rs. 350/- per month! Learn more about Project MITA

SL. No.
Organisation
District
Camp Location
Name of Point Person
Designation
Phone Number
Email ID
1
the ant
Chirang
Panbari, Rowmari, Shantipur, Amguri, Kuklung, Basugaon,Subhaijhar, the ant campus
Daithun Daimary
 Coordinator
9954098114
daithun@theant.org
2
Astha Trust
Udalguri
Jhargaon
Jogen Deka
Chief-Functionary
7638876846
dekajogen17@gmail.com
Majuli
Gormur
Digangana Medhi
Camp-Coordinator
8135832111/8011799839
diganganamedhi@gmail.com/ayangtrust@gmail.com
3
DiYA Foundation
Kamrup Rural
Loharghat via Mirza
Amrita Rabha
Camp-Coordinator
7635827226
diyafound@gmail.com/amritarabhadf@gmail.com
4
Jeevan Siksha
Dibrugarh
Chabua
Proshik Das
Chief-Functionary
7002232572
jeevanshikshaindia@gmail.com
5
Pathikrit
Sivasagar
Desang, Rajabari
Afsana Ajin
Camp-Coordinator
8474045559
mitapathikrit@gmail.com
6
Sanatan Unnayan Sanstha (SUS)
Cachar
Natunbazar
Abhishek Lohar
Camp-Coordinator
7666457493
ngosus@yahoo.com
7
Socio Economic Development Organisation (SEDO)
Dhemaji
Kuwafola
Rubul Chutiya
Camp-Coordinator
7002717438/8638840991
sedo.dhemaji2002@gmail.com
North Star Club Jonai
Naba Deori
9401063769
deorinava@gmail.com
8
UBSSB
Baksa
Maharipara Goreswar
Archana
Camp-Coordinator
9101091843/9706093765
ubssb.baksa2002@gmail.com
9
TIDE Trust
Goalpara
Lela, Dudhnoi
Binita
Camp-Coordinator
8638126548
dharmeswarkoch@gmail.com
Darrang
Deomornoi, Mongoldoi
Udhab
Camp-Coordinator
9101141233
gobindasarma15@gmail.com
Udalguri
Kabirali, Near Kabirali High School
Poresh Rabha
7002351727
rabhaporesh@gmail.com
Nalbari
Daulashal, Near SBI
Gitumoni Baishya
6002879289
gitumonibaishya5@gmail.com
Morigaon
Morigaon Posotiya
Haripad Nath
9678424208
haripadnath980@gmail.com
10
North East Social Trust (NEST)
Golaghat
NEST, Near Bokakhat ASTC
Moni Kanta Kutum
7002642219
Kutummoni@gmail.com
Support Us

Thanks to your support, we have been able to do and will continue to reach out and expand our work to many more people. While thanking, we also invite institutional partnerships as well as individual donors to support us in the many issues we are working on.
Donate