IDeA Incubation Grant:
IDeA aims to support voluntary organisations based in the northeast of India at being able to deliver innovative, equitable and high quality services to the communities that it aims to cater to and contribute towards sustained development in the region. This approach would enable IDeA to reach out to organisations working in the remote and unserved areas of the region where there has been limited development work.
Under this program small organisation which have either been recently registered or with limited funding support, looking for technical assistance, serving a remote location or a marginalised group or having an innovative concept are partnered with a small grant which ranges for a period of three to five years.
Apart from the small grant amount what is provided is mentoring support to the grassroot organisation. The mentoring process involves strategy and policy development, information generation, knowledge and skill building, linking with social sector veterans, networking and linking for advocacy, technical and funding support. An IDeA team member is assigned to support the growth, learning and networking process providing them with the on-site institution building support during the period of partnership.
Project ENRICH:
Project ENRICH (Enabling the Rights of Children) is a project that is aimed at making our society a Child Friendly society where children's rights are protected and promoted. With this vision in mind, since 2021, Project ENRICH is being implemented in 4 districts of lower Assam: Chirang, Dhubri, Tamulpur and Kamrup (Rural), by a consortium of 4 organisations Asha Darshan, DIYA Foundation, Ursuline Franciscan Society North East and IDeA - the ant. I This project is supported by Childaid Network Germany.
DeA - the ant is the technical partner and resource organisation. All resources and materials under the project have been developed by IDEA - the ant. IDeA's role includes; Steering project design, ensuring effective implementation in field, designing and conducting trainings/workshops, developing resource materials.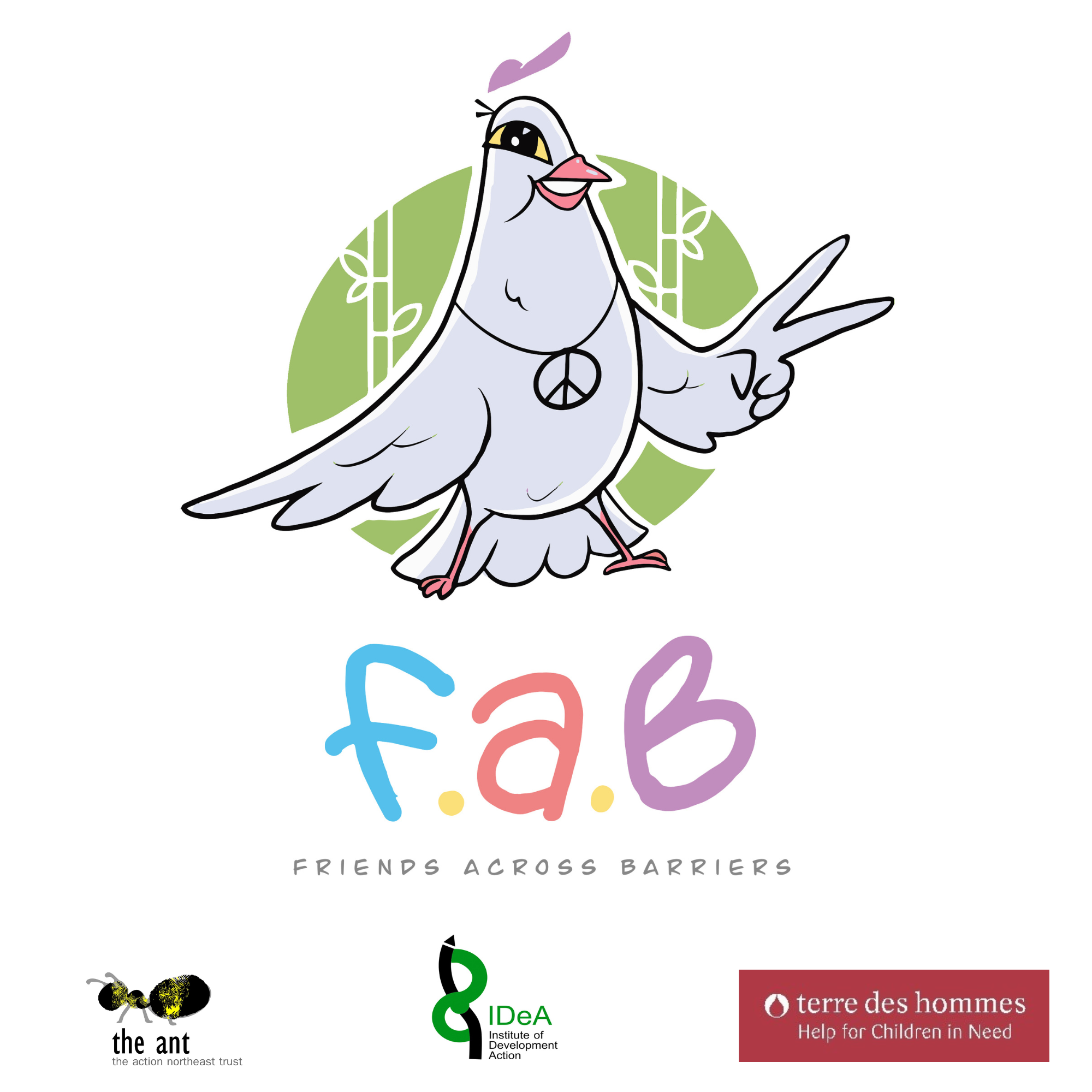 Friends Across Barriers:

Project Friends Across Barriers (FAB)  supported by Terre De Hommes, Germany aims to strengthen the social harmony among the different communities in Manipur and Assam. The project through various initiatives focusing primarily on children, youth and community aims to build friendships across barriers and to create a safe and healthy environment for all. Working together with individuals, families and community level institutions, the project envisions a just society for all. The project is being implemented in various districts of Manipur and Assam by four partner organisations: CWG, InSIDE NE and Maneda in Manipur, and the ant team in Chirang. IDeA is the technical partner for the project and supports partner organisations by; steering project design, designing and conducting trainings/workshops, developing resource materials.
Trainings:
One of the elements of a future ready organizations is training and capacity building of its employees, while, there are also other elements like building organizational systems and creating an enabling environment for a long-term success.  IDeA addresses the learning needs of the voluntary sector in the Northeast region. It envisaged that in time to come, a trained voluntary sector can create an elbow space for itself, and speed up the pace of development.
The faculty of IDeA comprising of development practitioners ranging from 5 to 30 years of experience have run courses and trained over 1000 NGO personnel from different parts of the Northeast on topics such as NGO management, finance & governance of NGO, proposal development, developing strategic plans, gender, community development, skills in facilitation & training, child rights, managing SHGs, leadership in NGO, Monitoring, Evaluation and Documentation etc.  Apart from training of NGO personnels, the IDeA faculty also runs workshops/ sessions on some of these topics for largely post-graduate students in various institutions across the northeast.
North East India depicts diversity of geography, demography, languages and cultural practices. Vulnerability situation in Northeast is uniquely complex due to diverse social milieu and thus offers varied issues. Unless the 'root causes' of poverty, inequality, exploitation and injustice are addressed, no meaningful resolution is possible. However, there is a not enough data and or studies to build adequate understanding and thereby build appropriate strategies based on strong evidence and data for interventions in the region.
IDeA intends to bridge this gap and do studies, research, evaluations to generate data to be able to analyse and build understanding of situations of the region. It has also conducted evaluations for Donor agencies to study the efficiency, efficacy and sustainability of the projects implemented by them. It also promotes data driven advocacy and has been supporting NGOs learning research strategies and building campaigns around data generated from the ground.
It has done studies as Civil Society Report on monitoring SDGs progress, and has also supported research studies for agencies like UNICEF, WHO, SAHAJ, The George Institute for Global Health in Delhi, IGSSS, Amenon Centre for Health Science Studies Sree Chitra Tirunal Institute for Medical Sciences & Technology, Trivandrum 695011, (An Institute of National Importance under Govt. of India) etc.
Consult and Advice
While there could be new organisations who need support to establish, however there are even older organisations who need to revisit, restrategise and reposition themselves. Though change initiatives are inevitable and an accelerating process, yet they are time consuming and often face resistance. As such many organisation are not capable of initiating and/or grounding these policies and process by themselves. Thus the role of   an external organization becomes more significant at the initial stages.
IDeA provides this supportive role of mentoring and handholding NGOs in adapting the changes. IDeA provides individual standalone support to institutions for their Organisation Development process. It takes up assignments to support organisations build their strategies, policies, Management Information System, or need specific trainings for staff, organising team building retreat/events etc.
Charcha Café
Charcha Café is space through which IDeA intends to bring together different individuals, networks and groups to discuss various issues and concerns. Since 2019, IDeA has hosted different Charcha Café events on issues like Corporate Social Responsibility laws, Women leadership in the Northeast, issues and challenges concerning Queer lives, understanding Islam etc.
IDeA has also been an active part different civil society networks and collectives like Right to Food campaign, Voluntary Action Network of India (VANI), Lower Assam NGO Forum (LANF), Forum for Voluntary Sector of Assam (FVSA), Inter Agency Group, Assam Child Rights Forum etc.