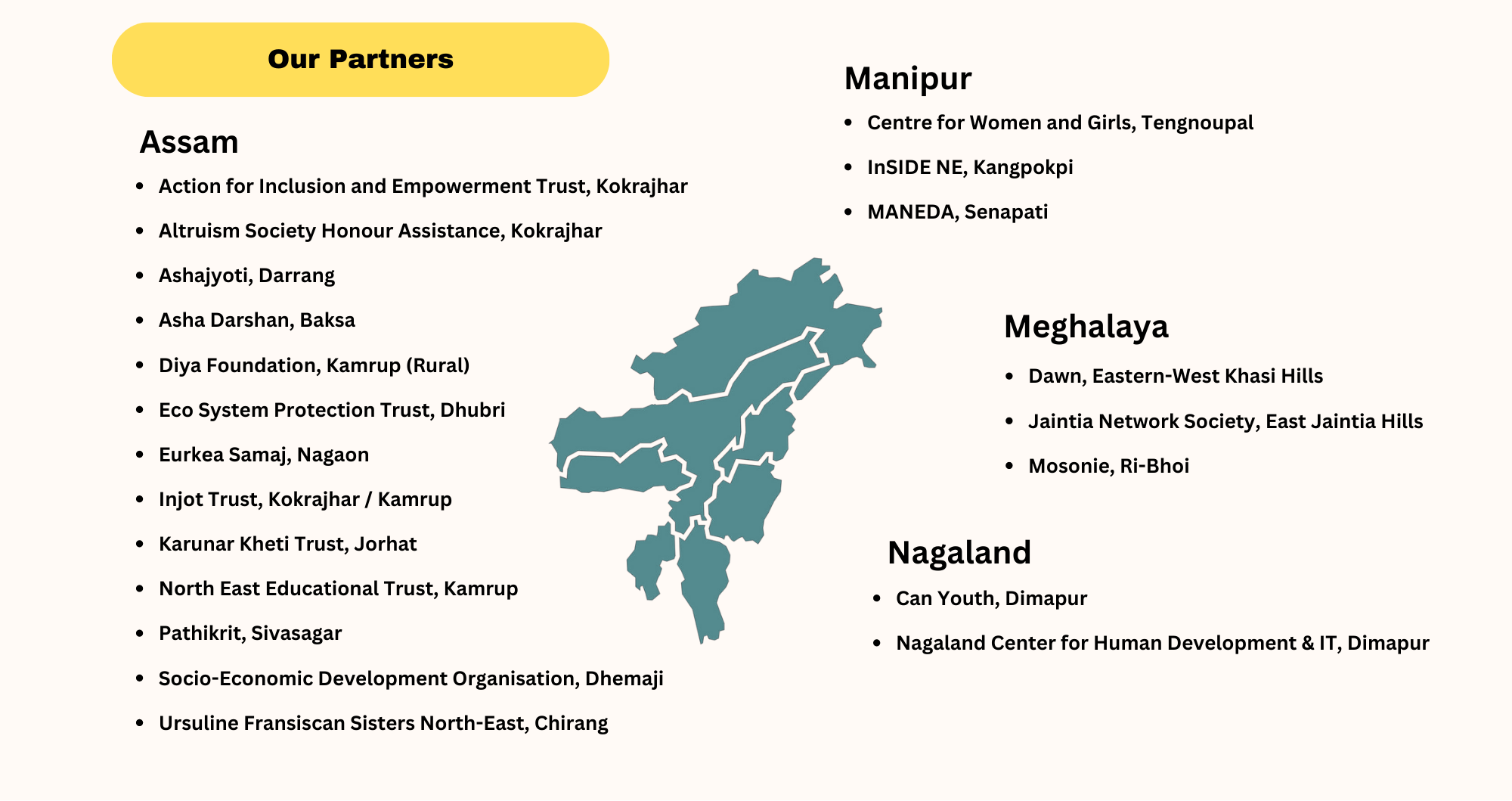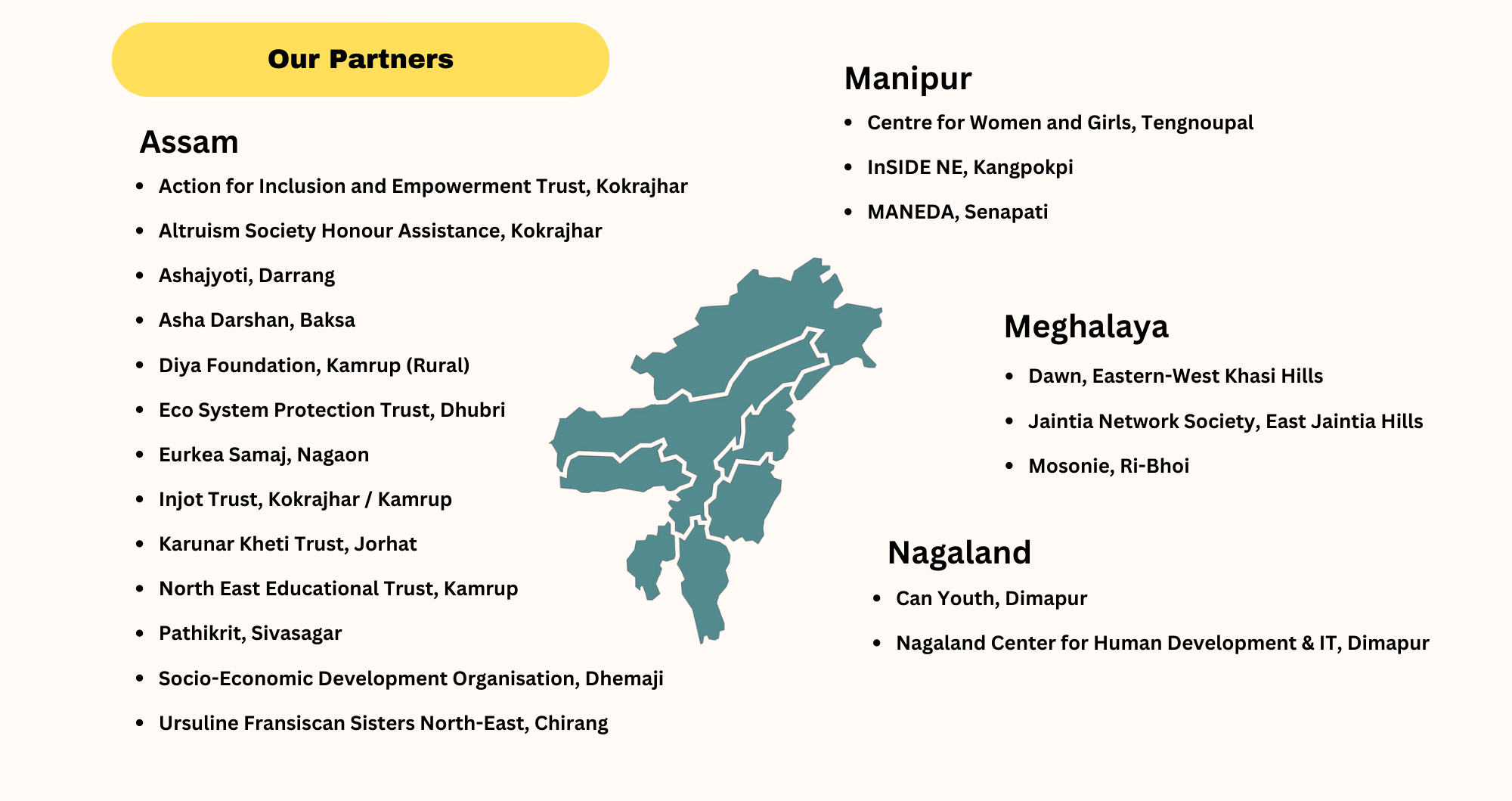 Action for Inclusion and Empowerment Trust (AIET)
Action for Inclusion & Empowerment Trust (AIET) was registered in August 2014 under the Indian Charitable Trust Act of 1882 and is based out of Kokrajhar, BTC, Assam. Since its inception, a group of passionate women are leading this organisation. It has been working with the women with disability and those who have faced gender-based violence in the area. It has also been working towards educating girls; especially girls with disability on gender and sexuality aspects and Practicing Inclusive Education in government schools. So far, AIET has been able to form a Block Level Disable Women Association, named as Daoga-An Association for Women with Disability, introduced inclusive education methodology with 20 government schools in Kokrajhar, adopted 2 government schools for direct and regular support to create a model for Inclusive School, formed an all women with disability SHG and works in total of 15 villages in Kokrajhar block for mobilizing communities for ensuring their rights and entitlement. AIET has been supported by IDeA- the ant under IDeA- CF small NGO support programme since 2019.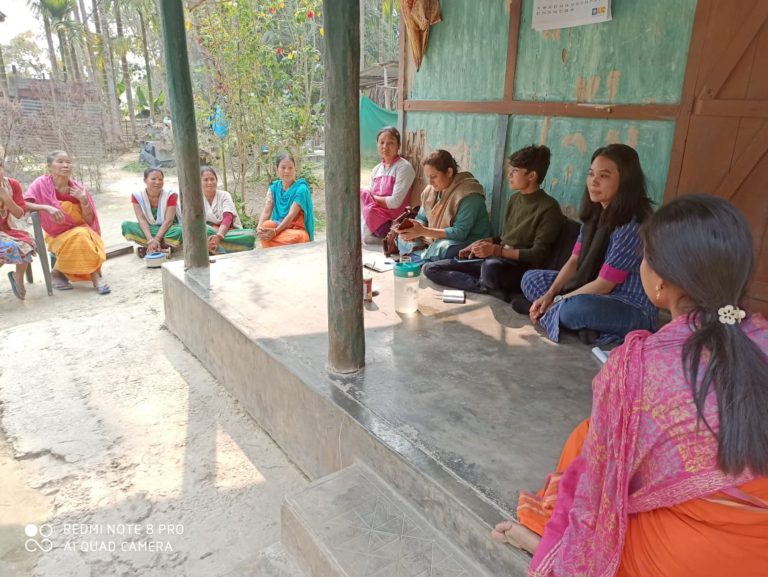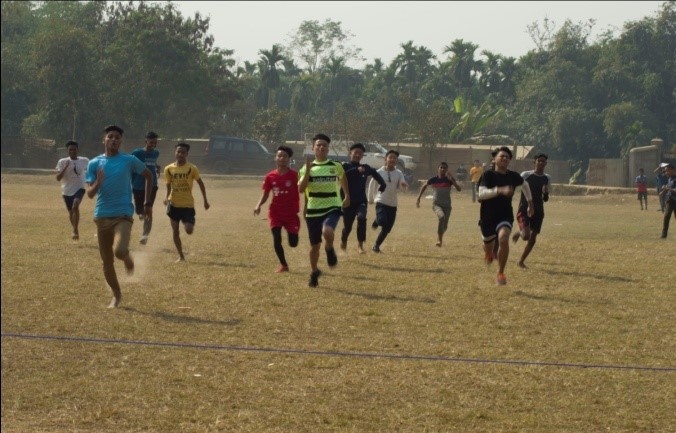 CAN Youth
CAN Youth is a non-profit organization based in Dimapur which was formed in 2012 and registered in 2014. Since its formation, the organization has been working on empowering the dropout youth through different skill development trainings and capacity building programs in the rural and semi urban areas of Dimapur; Nagaland. Over the years, the organisation has been implementing projects with the goal of strengthening and promoting youth leadership, promote community-based interventions to protect and promote the rights of marginalized communities through active youth participation. CAN Youth has been supported by IDeA- the ant since 2019 under the IDeA- CF Small NGO support programme.
Eco-System Protection Trust (ESPT)
ESPT was registered in the year 2017 under the Religious and Charitable Trust Act. The support provided by IDeA in the year 2018-19 was the first year of support for ESPT, during which period the organisation showed commendable improvements in all aspects. During the period, ESPT started providing remedial education in 5 Lower Primary schools in Chapar block of Dhubri District. The project area is in the flood plains (Char) of the district, which makes it highly vulnerable both socially and economically. With support from IDeA, ESPT initiated their intervention from scratch, developed a team of 5 staff members from the local area and have worked in the schools with close coordination with the schoolteachers and community. ESPT has put in place and followed good governance, accounting and documentation practices. In a matter of just one year of support, ESPT has been able to receive registrations under Sec 12AA and 80G. With support from IDeA team, ESPT has already started working more intensively in the project schools by assisting the government school teachers and intends to strengthen the programme and staff capabilities going ahead. (Go to their website/social media page →)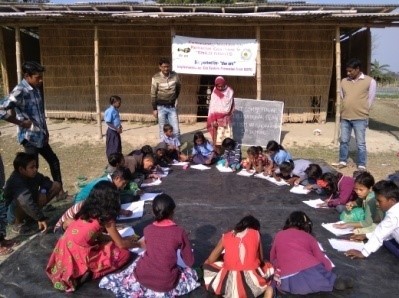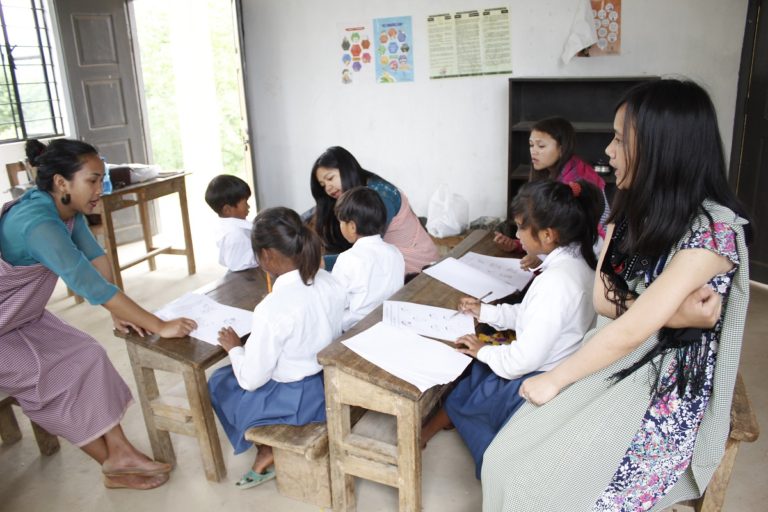 Faith Foundation (FF)
Registered under the Societies Registration Act XII of 1983, in the year 2013, Faith Foundation (FF) is one of the organisations being supported by IDeA. FF has been working primarily on prevention of Child Sexual Abuse (CSA) in partnership with schools. The support began in 2015-16 and currently this is the 5th year of partnership between FF and IDeA. The organisation has been able to make consistent improvements in both the programme and organisational development aspects throughout the partnership period. Since last the last year, FF has been able to strengthen their relationships with the Education Department and Integrated Child Protection Office; as a result of which they were urged by the departments to extend their outreach from 16 to 26 schools. The organisation was also able to strengthen their organisational systems/processes. In 2018, they received FCRA registration and as a result have been able to attract funding support from Global Fund for Children and Indigenous Women's Forum. The organisation has also been able to strengthen their intervention by creating a detailed curriculum for their sessions with children. (Go to their website/social media page →)
InSIDE North East (InSIDE-NE)
Integrated Social and Institutional Development for Empowerment (InSIDE North East) is based in the Saikul Hill Town of Manipur. In the recent past, Saikul has witnessed violent insurgency and ethnic conflicts which has had a severe impact on its residents, especially children and youth. The vision of InSIDE-North East is to work with children and youth and prepare them to lead a self-reliant and dignified life free from violence. With support from Caring Friends, InSIDE NE has been running libraries for children and youth and have organised them into traditional institutions of youth called 'Shom-In'. During the support period of 2018-19, InSIDE NE could get FCRA registration and receiving funding support from National Foundation of India (NFI). (Go to their website/social media page →)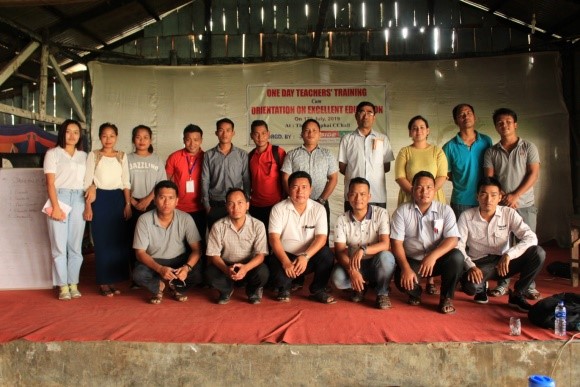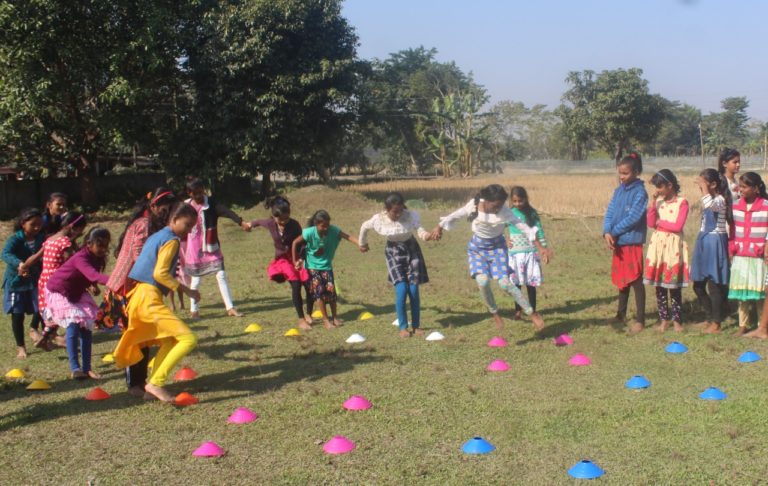 Manab Kalyan
Manab Kalyan is registered under the Societies Registration Act 1860 and has been working in Patharighat Circle of Darrang district in Assam since 2007. They have been working to highlight and address public health issues such as high maternal mortality rate, and the prevalence of cancer with support from the ant and B. Barooah Cancer Hospital. Since 2017, with support from Caring Friends and IDeA, Manab Kalyan has been working with children and adolescents to educate and sensitize them on issues of health, nutrition, gender equality and protection. Manab Kalyan has 6 Child Development Centers in the project area and is also working with the community to sensitize and create awareness on issues of Child Protection and menstrual health.
Pathikrit
Pathikrit was registered as a Society in the year 2017 and since then has been working primarily with the children of tea garden labourers in Demow education block of Sivasagar district. Over the last 2 years, Pathikrit has been working to promote all round development of children and quality education in government schools in the area. Pathikrit has been working to bring dropout students back to schools and has been running Child Centers in 4 villages. In the year 2018-19, with support from Caring Friends, for the first time, Pathikrit has initiated work in 5 Government schools with skewed teacher student ratios. As a part of their initiative, Pathikrit team members assist the regular teachers in conducting classes and hence be able to pay better attention to students with learning gaps. (Go to their website/social media page →)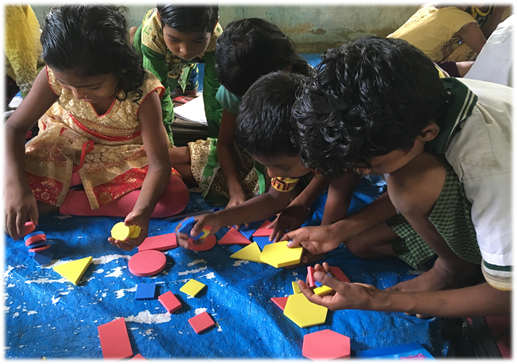 Sanatan Unnayan Sangstha (SUS)
Sanatan Unnayan Sangstha (SUS) has been working in the abandoned Chencoorie Tea Garden area to provide remedial education to the government school students. Tea production activities in the Chencoorie Tea Garden ceased over 2 decades ago rendering the over 1300 households dependent on it devoid of a source of income. Most of the settlements in and around the tea estate are remote and among the most under developed villages in Cachar district of Assam. With support from IDeA- Caring Friends, SUS has been working to improve the learning outcomes of primary government school students on Math and Bengali reading/writing. SUS provides remedial classes to the students and involves the parents to spread awareness on importance of education. In the year 2018-19, SUS could scale its outreach from 200 students in the previous year to 300 students. (Go to their website/social media page →)
SANJOG
Sanjog, established in the year 2014, is a Nalbari, Assam, based organisation working to help strengthen rural livelihoods. Since 2017, Sanjog has been working in Baksa district for promotion of mushroom cultivation and reintroduction of early Ahu (autumn rice). Sanjog believes that the rich biodiversity and agricultural resources of the area can be optimally and sustainably utilized by the marginal farmers to enhance their livelihoods. With support from IDeA- the ant, Sanjog has been working in 5 villages in Baksa to enhance farm productivity by providing trainings, exposure to best practices and input supply to farmers. Sanjog has also been working to collectivise the farmers for better access to farm inputs, enhanced value addition capabilities and remunerative marketing channels.